The Person Behind the Brand – Zayne
Meet Zayne the owner of Tubie Kids® and mum to a very special girl "Karma" who has been tube fed for over 8 yrs. Karma was diagnosed with a rare genetic disorder called Duplication 22q12q13 when she was 8 months old, making her number 7 in the world at the time with her condition.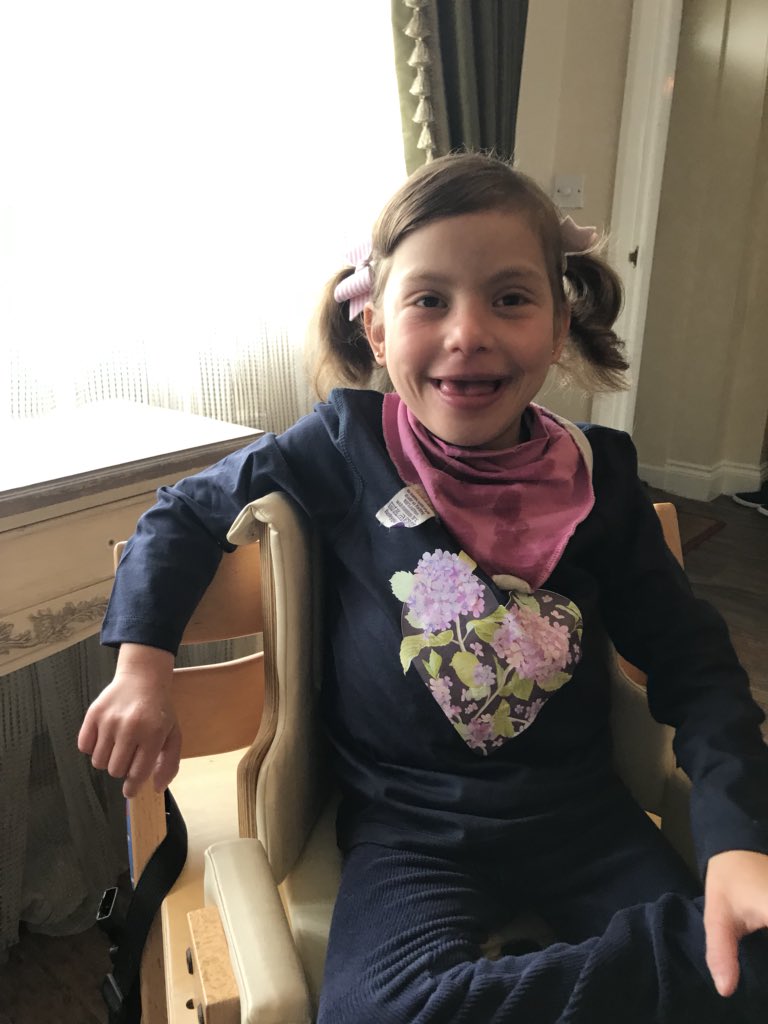 Finding fashionable tube feeding friendly clothing was proving to be pretty difficult. At feeding times, she would have to fully undress her to get to her MIC-KEY feeding button.
Zayne's solution at the time was to cut holes in her clothing to access her feeding button or thread the feeding tube through bodysuit popper openings. This worked for a while until she started to outgrow the traditional baby onesies available in the high street shops. The clothing situation as a whole was not ideal especially when "out and about" in cold weather with respiratory issues. Let alone from a dignity point of view! 
Children become fashion conscious and like to look and be the same as other children. 
Colours and style is a way of saying who you are without having to speak. Karma, who is non verbal, has a bubbly and cheeky personality and we wanted feeding tube friendly clothing that reflected her personality. She inspired Zayne and in April 2018, Tubie Kids® came to life!
Seven months later and Tubie Kids® have become international. Hello Yello Clothing is the exclusive brand distributor of Tubie Kids® in Australia